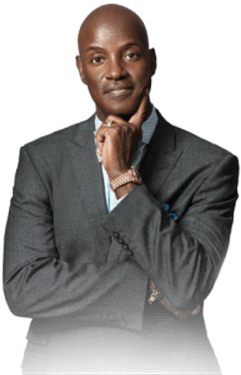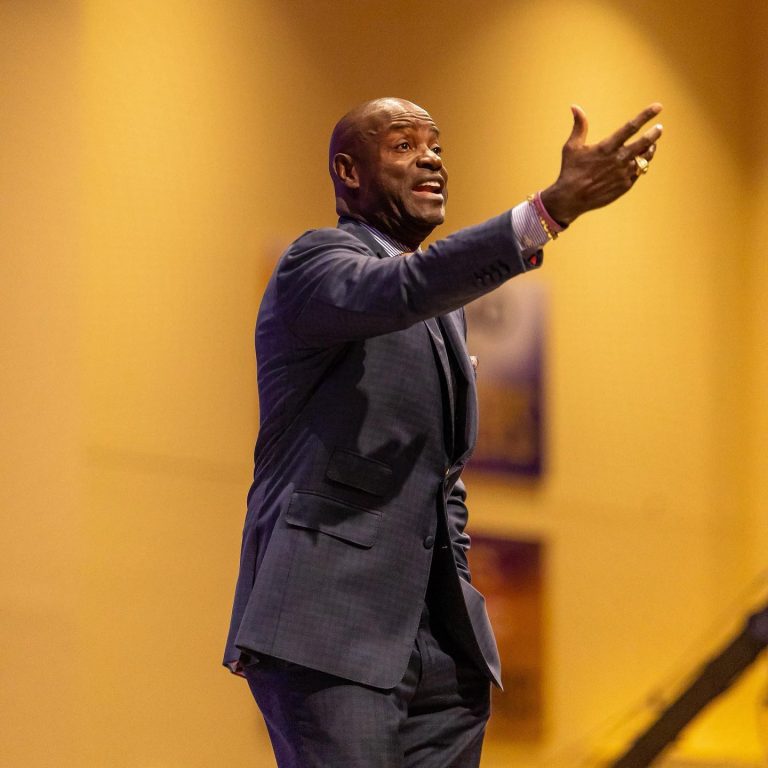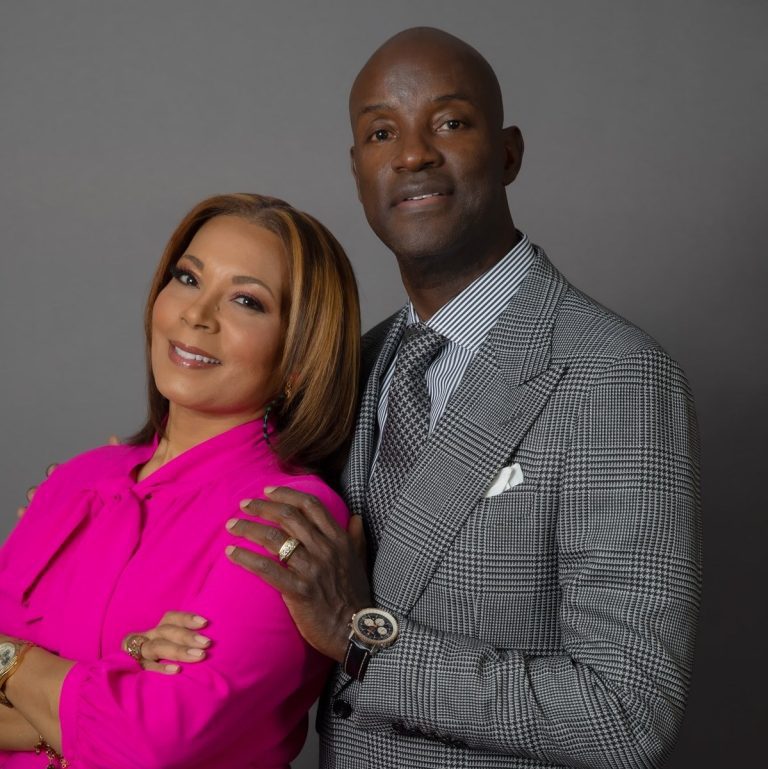 Bishop Daniel Robertson, Jr.
Bishop Robertson currently serves as the Senior Pastor of Mt. Gilead Full Gospel International Ministries located in Richmond, Virginia. He was consecrated into the Episcopal office of Bishop in November of 2003. His visionary leadership over the past 18 years has caused the congregation to thrive while reaching the lost with the gospel of Jesus Christ, locally and abroad. As one of Central Virginia's fastest growing churches, Mt. Gilead moved to its new facility on 82 acres of Promise Land in 2004. Using the theme, "Pursuing, Advancing, and Taking Territories," Mt. Gilead continues to acquire land to follow the vision. With a heart focused on glorifying God, Bishop Robertson recently led a miraculous Debt Elimination Campaign that resulted in the cancellation of the remaining debt of $1.6 million in three months and one week. This amazing debt free testimony is now a source of encouragement to the Body of Christ.If you have not experienced this amazing debt free testimony click here to view the video.
In addition to his assignment as a pastor, leader, and innovator, Bishop Robertson is an accomplished writer and author of four best-selling books on leadership. The first, "Plug In", is a practical guide for pastors, church leaders and businesses followed by his book, "Coaching: A Kingdom Agenda," which is an excellent resource for developing leaders and building a strong organization. His third book, "Plug In II', is a continuation of the blessings of divine connection with actual stories of how this principle manifested in the life of Bishop Robertson as well as the ministry at large. In his book, "Fit for a King," he provides a practical guide to excellence that will equip the Kingdom to honor God through exceptional ministry. Bridging the gap between the generations, Bishop Robertson's inspirational release entitled "Nothin' But The Truth" makes a conscious attempt to reach the young and the young at heart with the Word of God on CD.
Called to the nations, Bishop Robertson is actively involved in hands-on overseas missions through the Leroy Thompson Ministerial Association (LTMA), Shalom Outreach and Know The Truth Ministries in Northern Virginia. His passion for carrying out the Great Commission has taken him to nations abroad including: Kenya, Uganda, Cuba, South Africa, Guatemala, Ghana, Haiti, India, Brazil, and Solomon's Island. Passion, conviction, and clarity are three words that appropriately describe the ministry of Bishop Robertson. He is a leader of leaders and his Kingdom assignment continues to prove that God has entrusted him to equip the saints for the work of the ministry. Through the live streaming broadcasts, worship services, and best-selling books, Bishop Robertson executes his mandate to spread the gospel around the world.
He currently serves as one of twelve Master Vision Bearers for LTMA under the leadership of Apostle Leroy Thompson, Sr. In May of 2014, Bishop Robertson graduated from the Ever Increasing Word Training Center, under the direction of Apostle Thompson and was subsequently awarded an Honorary Doctorate Degree in Divinity. Without question, he is a man who remains committed and anointed to change lives with the Word of God. He is a devoted husband to his wife, Co-Pastor Elena Robertson and they are the blessed parents of four children: Daniel III, Charity Joy, David Jeremiah, and Moriah Joyelle.